THR legend
One of our long-standing members, Frank, has been with the charity for many years, dedicating his time to produce entertaining and inquisitive shows such as "Story behind the lyrics" for Torbay Hospital patients to listen to and enjoy.
"Hospital radio has allowed me to self-indulge and talk about the music I love… Over my 19 years of being involved with both Plymouth and Torbay, I have come into contact with people whom I would have never got to know… some of them have become friends… I only wish good things for THR" – Frank Mears.
Goodbye green fingers
Frank has decided to bid farewell to the charity. But before leaving, Frank has gone above and beyond, running a plant sale with his friends and family to raise funds for first responders volunteers and Torbay Hospital Radio.
For Torbay Hospital Radio specifically, £200 was raised from the plant sale. An absolutely awesome and admiring way for Frank to hang up his headphones and leave the charity on a great high.
We would like to thank Frank for all that he has done for Torbay Hospital Radio and wish him well for the future.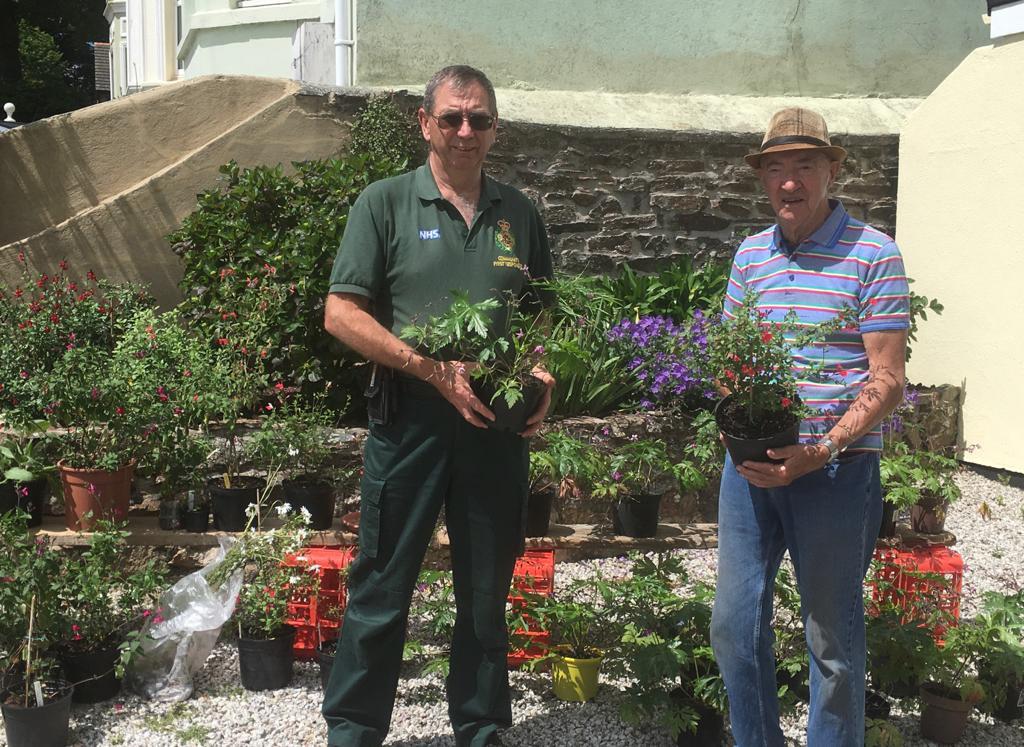 (Left: First responder volunteer, right: Frank Mears)