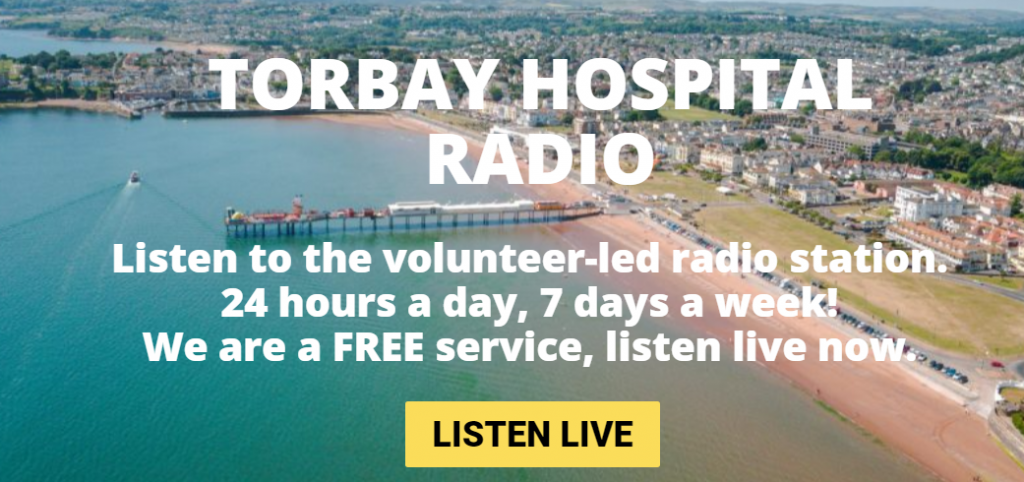 Torbay Hospital Radio are always looking for new members to join our great team of volunteers and broadcasters.
Why join Torbay Hospital Radio? (hear an interview between two of our newest members about why they joined).
Torbay Hospital Radio has 2 roles – Radio Presenter and Radio Assistant. 
Radio Presenter: This is someone who has an interest in broadcasting a live programme for a minimum commitment of 2 hours per week, every week.
Radio Assistant: This is someone who helps in other aspects of Torbay Hospital Radio, such as fundraising, music updating and collecting requests from our listeners for a minimum commitment of 1 hour per week, every week.
If you are interested in joining Torbay Hospital Radio in any of the above roles, there is a £25 per year membership fee.
This membership fee is to support the station, to show the commitment towards the charity as well as include you within our insurances. The membership fee is renewal each March at the AGM.
We expect a level of commitment from our members as you would in paid employment, and we have policies and procedures in place to protect the station and yourself which you must follow.
If you are interested in finding out more please complete the below form – Our induction evenings are held on Thursdays between 7pm-8pm or 8pm-9pm.
By completing the form below your data is protected by our Privacy Policy which can be found by clicking here.