Torbay Hospital Radio is a registered charity run solely by a team of dedicated volunteers right here in Torbay Hospital, providing music and entertainment to patients and staff alike.
Founded in 1977, Torbay Hospital Radio started out broadcasting from a windowless room deep within the hospital. In 1978, the hospital's 'League of Friends' group funded the station's relocation to a new, purpose-built studio with plenty of storage space to hold all the radio equipment and had windows, providing a connection to the outside world!In 1994, the station was re-launched with a new committee and re-named 'Radio Active'.
Two years later in 1996, the studio was fitted with a new mixing desk, bringing the station up to date; on 20th March 1996 we became a registered charity.In 2015, the station finally introduced online streaming allowing Torbay Hospital Radio to broadcast 24-hours a day, 7-days a week to patients and staff within the hospital and to the outside world!
We then fast forward to November 2019 and Torbay Hospital Radio now has a new team who are committed to providing quality music and entertainment to the staff and patients of Torbay Hospital. The station recently underwent a re-brand in January 2020, breathing a fresh new look to Torbay Hospital Radio with help from Torquay Girls Grammar School.
In May 2020 the station completed a refit, after 20 years of the same woodwork, paint on the walls and such; part of the refit saw modern styles and colour schemes with the introduction of our second studio being built, in line with the refit we installed a brand new Digital Broadcasting desk. Torbay Hospital Radio year-on-year goes from strength to strength.
In February 2022, Torbay Hospital Radio launched on 95.9FM across the Torbay Hospital site.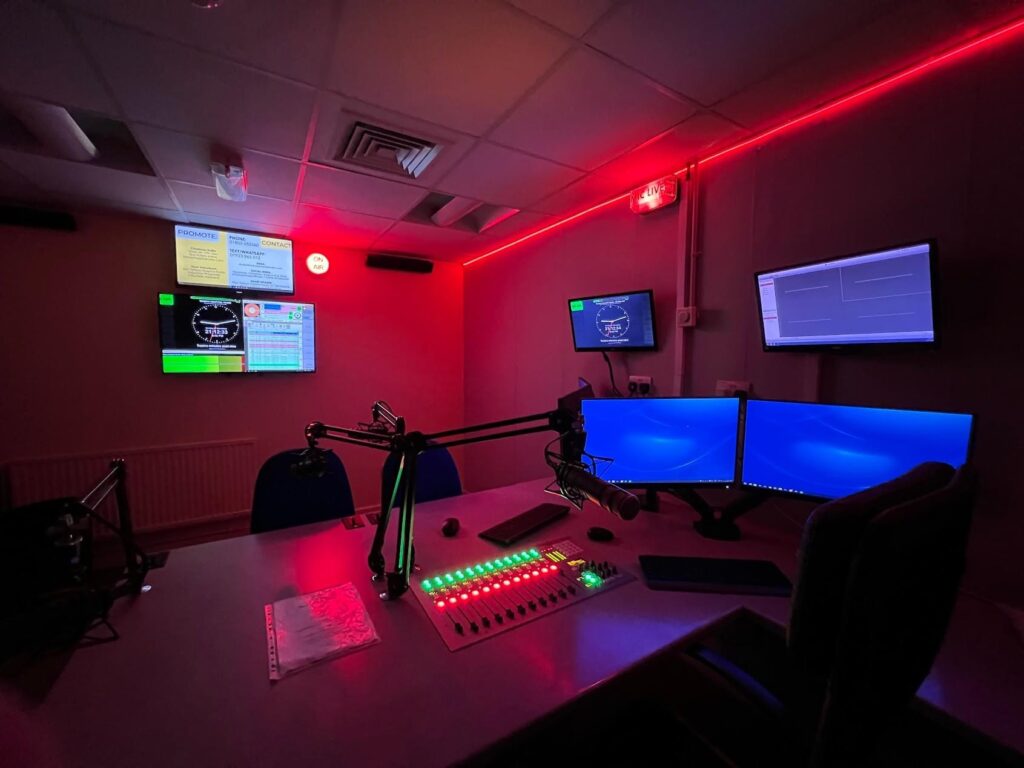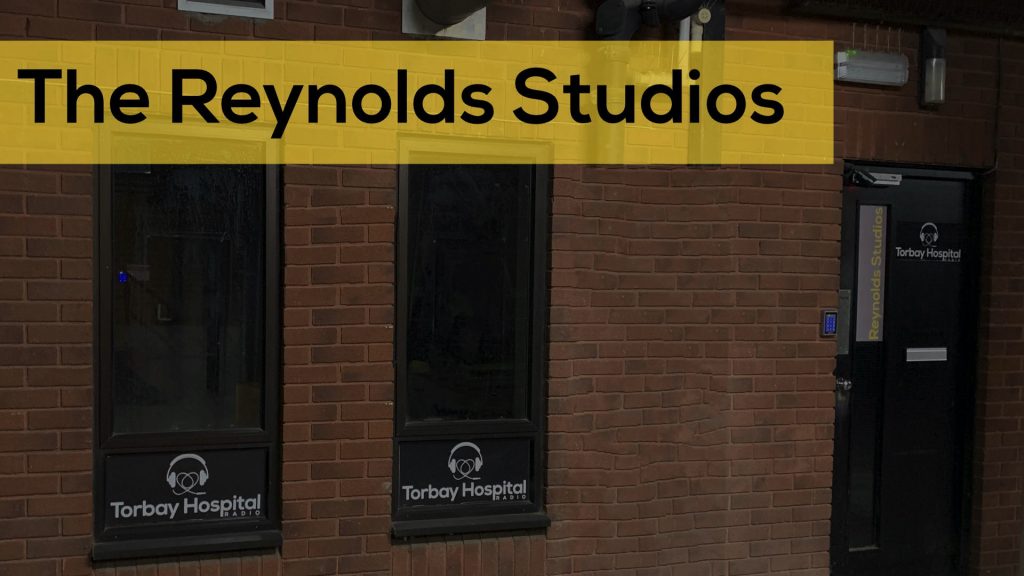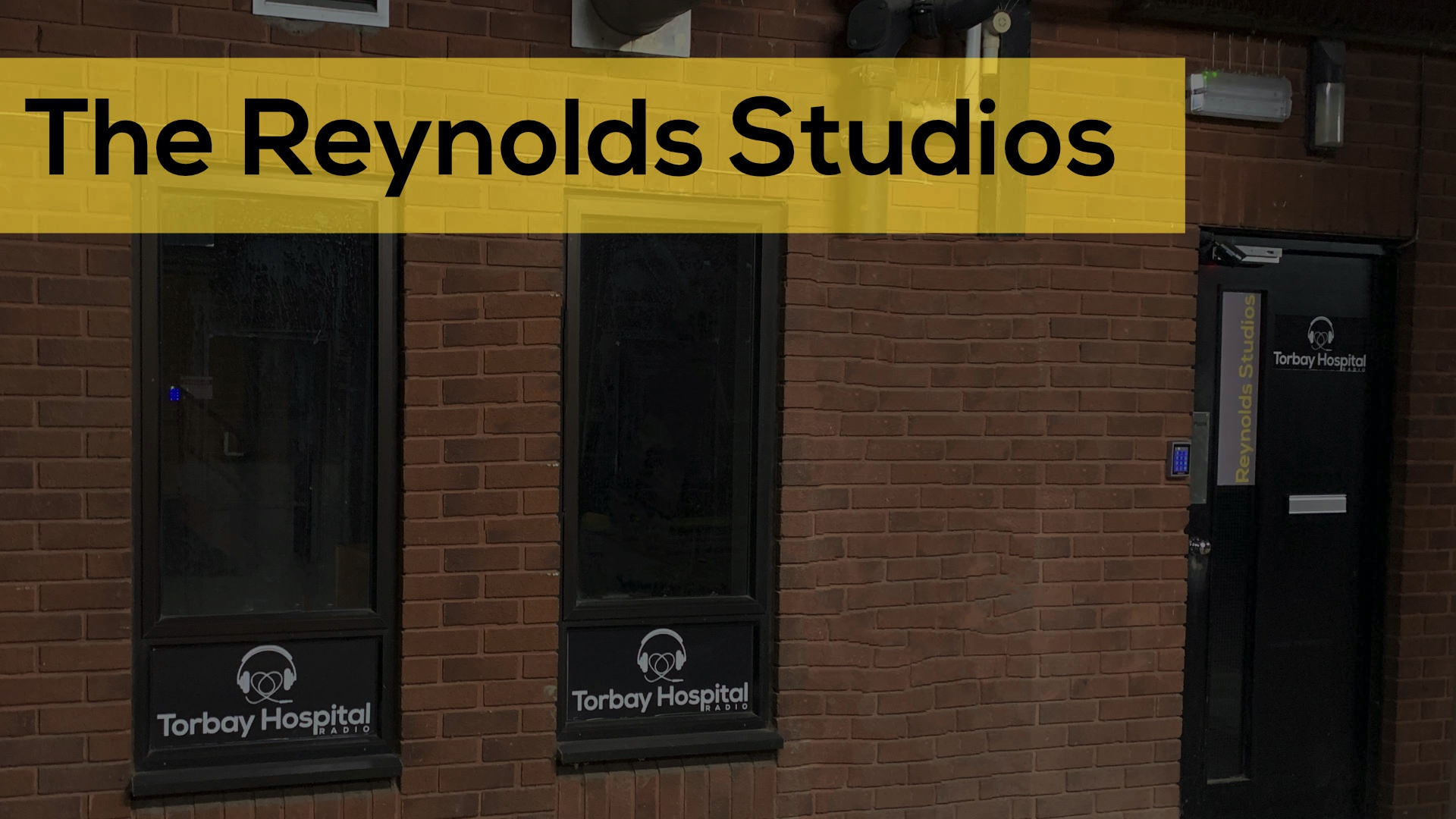 In 2020, after our refit we named our studios "The Reynolds Studios" in memory of two long serving members of Torbay Hospital Radio; Ron and Katie Reynolds, Husband and Wife duo, were our dearest colleagues and friends who dedicated many years of their life towards the station and it truly would not be where it is today without the hard work, dedication and support that both Ron and Katie gave towards Torbay Hospital Radio.
The naming of the studios will ensure we always remember the amazing work they both provided to Torbay Hospital Radio and their legacy lives on for many more years to come. Ron was our longest ever serving member of 37 years of service with Torbay Hospital Radio who sadly passed away on 13th August 2019. They will both be forever missed by the entire team at Torbay Hospital Radio.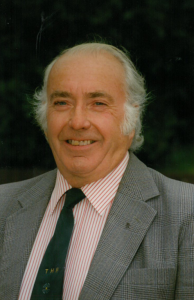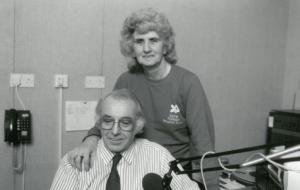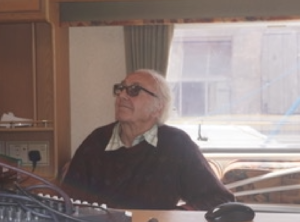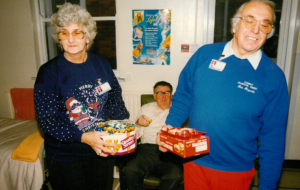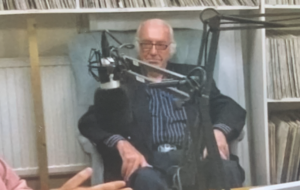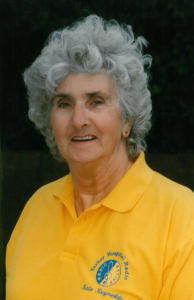 Torbay Hospital Radio now only streams online via the internet; this is accessible via our website and popular streaming services such as TuneIn, Google Home and Alexa.
Studio 1 is our largest on-air studio, equipped with an AEQ Capital 12 Digital Broadcasting desk with AOIP integration, providing audio over IP connected with Dante modules and Controllers. We use Myriad 5 Playout system provided by Broadcast Radio, this runs over 4 different machines – Automation machine, a Database Server, Playout Machine, an everyday Internet and communications machine and our main music server all fully integrated and networked.
In studio 1 we have 4 microphones (NT1), with I/O connections for "Red Light" triggering and trigger start on our Playout Software, each presenter has top of the range headphones. We have a backup CD/USB player. We have over 10,000 music tracks on our music library and this is being updated every week, with access to a further 10,000 of new music from new artists in association with iPluggers.