Brixham Marina hosted a berth holder's raffle. Proceeds raised were split between the RNLI Torbay and Torbay Hospital Radio (THR), with the latter in honour of Andrew Millar.
Brixham Marina is in the heart of Brixham, a picturesque Devon town in the wider area of Torbay. Sheltered from the south-westerly winds and offering safe access in all weathers and at all states of the tide, the 485-berth marina is the perfect base.
Andrew Millar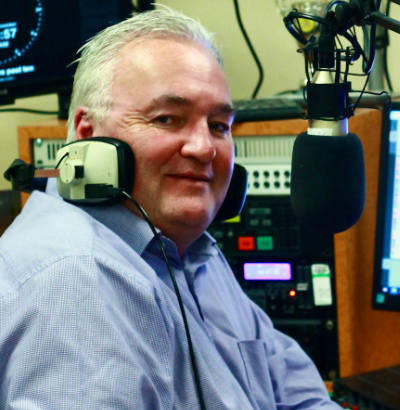 A few years ago Brixham Marina was run by the wonderful Andrew Millar.
Unfortunately, Andrew sadly passed away last year.
He was a dedicated volunteer and presenter at our charity. Andrew hosted the weekend breakfast show. He was full of love and humour, a brilliant entertainer.
Andrew was a massive part of the local community supporting many charitable and worthwhile causes.
We all miss him dearly!
How much did Brixham Marina raise for Torbay Hospital Radio?
Brixham Marina and their berth holders raised a whopping £1050 for Torbay Hospital Radio.
These funds will go towards the upkeep of our station and to spreading awareness to patients of our services.
We would like to say a massive thank you to Brixham Marina and its berth holders for all their support and this generous donation.
You can support us too
Support us by heading to our donation page. Whether it's £1 or £100, any support will help us ensure patients and staff at Torbay Hospital can enjoy the entertainment and distraction we offer.