Torbay Hospital Radio needs you
We are on the hunt for more people from the community to join our wonderful team of volunteers.
Volunteer roles available
We are looking for a people to fill a couple of different roles. We also welcome people who are will to support us in more than one of the roles.
1. Fundraiser – This person would help us at our fundraising events. Supporting the setting up and down of the stall and fundraising at events we attend or are hired to support. Other responsibilities will include hosting our tombola and other games. Plus, informing people that visit the stall about our charity. These events take place throughout the year and vary from a couple of hours to all day. We're looking for a minimum of 10-hours of event support per year. This person would need to be confident enough to speak to members of the public.
2. Radio presenter – We still have some slots available for people to host a radio show. We want to be able to have a full schedule of live shows every day 7am to 11pm. This person would be required to host the show for a minimum of 1-hour every week. Plus, be willing to learn how to use the radio systems, speak confidently on air, and curate an interesting/entertaining show every week.
3. Radio assistant – This person will help with administrative tasks such as library management, grant applications and promotion. Someone who is diligent and has good writing skills.
4. Ward visitor – We would love to have more volunteers visit the wards to collect requests from patients and staff in the hospital. These will then be fed back to the radio presenters to play live on air. This person will need to be patient, calm and friendly as well as confident enough to speak to the staff and patients.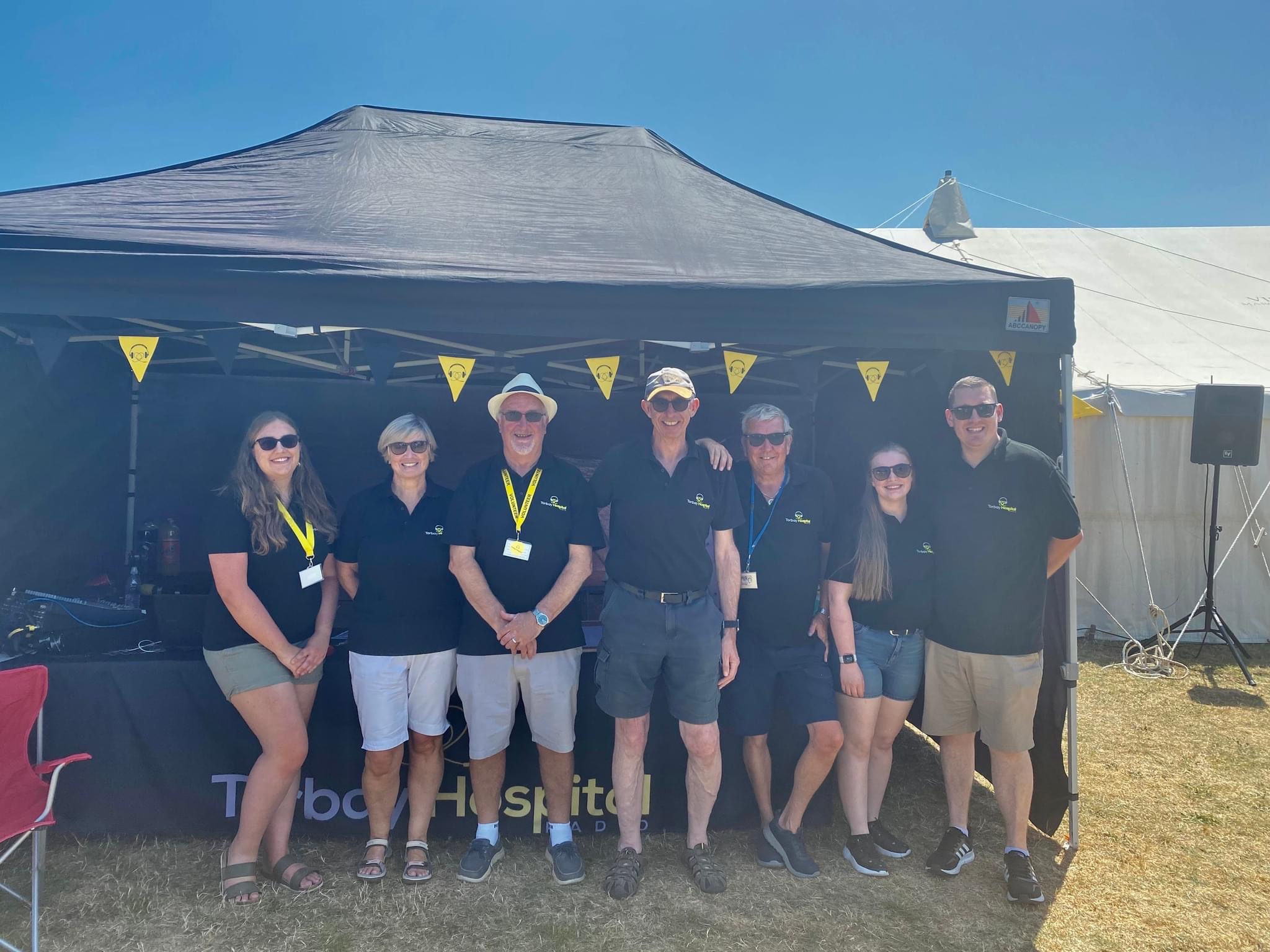 All roles will receive comprehensive training and support from the leadership team. There are various policies and procedures to follow in order to be a volunteer for our charity/as part of the NHS.
Benefits of being a volunteer
Join us and benefit from:
Helping provide entertainment for the patients and staff in the hospital
New skills to put on your CV
New hobby to craft
Making new friends in fellow volunteers
Yearly social meet-ups to connect with all the volunteers
Apply to be a volunteer
For more information about volunteering and how to apply for a role at Torbay Hospital Radio, please go to our "Join us" page.